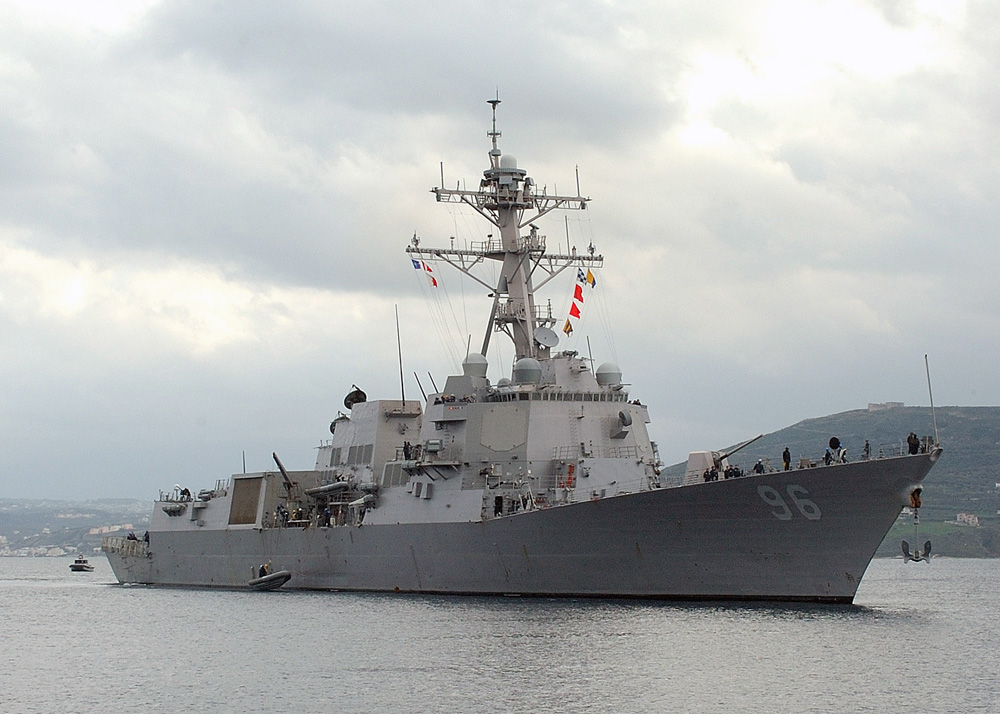 The Arleigh Burke Flight IIA-class guided missile destroyer PCU Bainbridge (DDG 96) shown prior to float-off from the dry dock at the Bath Iron Works shipyard in Bath, Maine. Some new features of the Flight IIA-class critical to littoral war fighting effectiveness include the incorporation of embarked helicopters (SH-60), an organic mine-hunting capability and the introduction of area theater ballistic missile defense capabilities to protect near coastal airfields and seaports essential to the flow of forces into theater in time of conflict. Photo courtesy of Bath Iron Works General Dynamics

The USS Bainbridge (DDG-96) is the 46th Arleigh Burke-class destroyers in the United States Navy.
The ship currently features the Remote Mine-hunting System (RMS),[1] which includes the Remote Mine-hunting Vehicle (RMV), an unmanned craft that detects, classifies, and localizes underwater mines.The ship is currently under the command of CDR Frankie X. Castellano, with LCDR David Fowls serving as the Executive Officer and Steve R. Rafting serving as Command Master Chief.
Currently USS Bainbridge is the only ship in the fleet with an operational Remote Minehunting System.